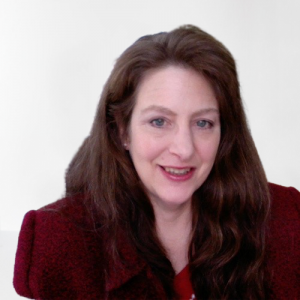 Jeanne Grunert is the president and founder of Seven Oaks Consulting, a business-to-business content marketing agency. She is an award-winning writer and direct marketing expert with over 30 years of writing, marketing, and business experience. Prior to founding Seven Oaks Consulting, Jeanne led marketing for divisions of McGraw-Hill Education, Teachers College Columbia University, The College Board, and retail, publishing, and financial service companies in the New York City area. Known worldwide for her exceptional leadership and communication skills, Jeanne works seamlessly across cultural and corporate barriers to achieve outstanding results. 
She holds an M.A. in Writing and an M.S. in Direct and Digital Marketing (awarded with distinction) from New York University, as well as Certifications in Social Media Marketing, Content Marketing, and Adult Education. 
Originally from the New York City area, Jeanne currently resides with her husband, John, and many pets on a 17-acre farm in rural Virginia. When not leading marketing teams through her work at Seven Oaks Consulting, she enjoys gardening, reading, cooking, and writing mystery novels.
Her Books: The Majek Family Mysteries
Jeanne's most popular books are her mystery novels set among Long Island's Gold Coast mansions. The Majek Family Mysteries – I Believe You (2016), I See You (2019), and the forthcoming I Hear You follow the exploits of an unusual family: wealthy, widowed corporate CEO, David Majek, his outlandish immigrant father Tibor, and his sons, one of whom is deaf.  Her fiction has won high praise for its realistic characters, especially families with special needs children.
Education
M.A. Writing, CUNY Queens College
M.S. Direct and Interactive Marketing, New York University (with distinction)
B.A. English (summa cum laude)
Experience
30+ years writing sales, marketing, and narrative copy for clients worldwide
Founder, Seven Oaks Consulting, content marketing agency
Awards
Brockport Fantasy and Science Fiction Writers Contest, Best Short Story (First Place)
Belles Lettres, Creative Essay (Honorable Mention)
Lester Wunderman Award
New York University Award of Excellent, Marketing
Professional Affiliations
NAIWE, Expert Panel
Nonfiction Author Association